MOEN PRO ADVISORY COUNCIL​
A plumber community sharing knowledge & expertise
Meet the hands-on professionals who actively install and repair Moen products, then share feedback, suggestions and insights from their experiences in the field.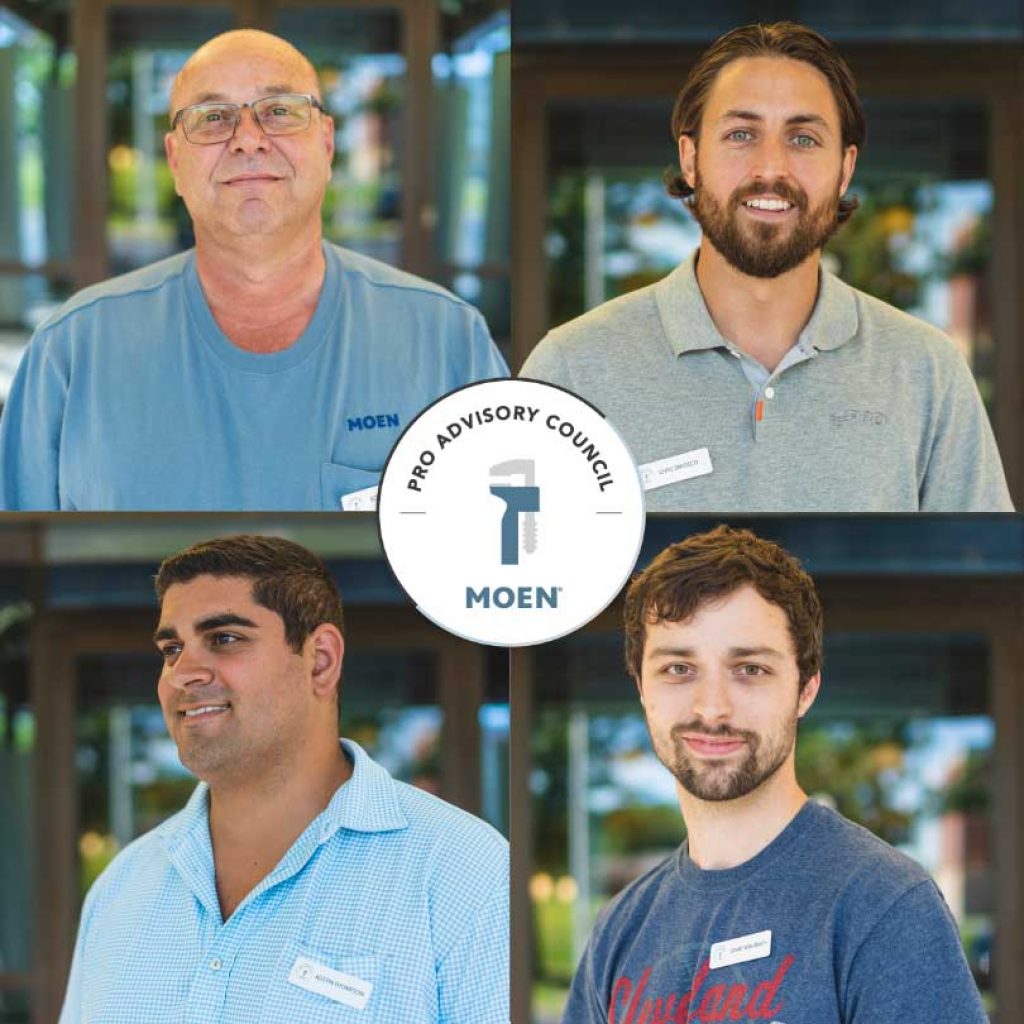 What is the Moen Pro Advisory Council?
The Pro Advisory Council is a group of independent plumbers from across the U.S. who were invited to participate. These professionals are licensed, hands-on and actively working in the field on a day-to-day basis. Some of the council members are plumbers who also own and run a plumbing business.
Why the Moen Pro Advisory Council was Formed
The objective of the Moen Pro Advisory Council is to give Moen and select plumbing professionals the opportunity to form mutually beneficial long-term relationships. They regularly collaborate to share ideas, identify market needs, test products and learn from each other.
We believe that, together, we can build a promising future for today's Pros and the next generation of plumbers.
Open-floor discussions cover plumbing challenges, trends and opportunities.
Plumbers provide input on new products, services and programs by Moen
Peers share best practices, troubleshoot issues and discuss important topics
Pros build connections and support each other in council meetings and beyond
Meet the Pros
The Moen Pro Advisory Council is made up of a diverse group of men and women of all ages. Experience may range from Apprentice to Master Plumber, and they represent different sized plumbing businesses. Council members primarily work in the Single-Family Repair, Replace, Remodel segment.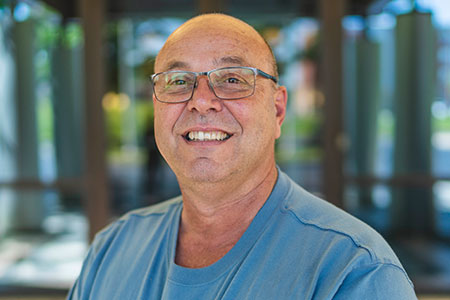 Tony Caruso
Company: A.C. Plumbing
Location: Bedford Heights, OH
Experience: 25+ years
Education: Licensed Master Plumber
Career Goals: Retire and enjoy the fruits of his labor
Favorite Moen Product(s): Flushometers, MotionSense, commercial kitchen line
"I have always been impressed with the ease of repairs and solid, long-lasting workmanship of Moen. It's an easy product to sell and service. Has kept up with market changes. Is a leader in its field."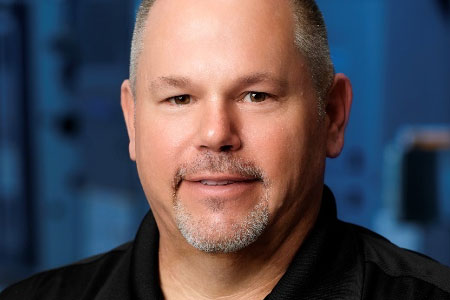 John Dollendorf
Company: Roy's Plumbing, Heating & Cooling
Location: Tonawanda, NY
Experience: 25+ years
Education: Licensed Master Plumber
Career Goals: $20 million company in next 4 years
Favorite Moen Product(s): Shower valves, U by Moen, kitchen & lavatory faucets
"Moen offers a great product selection, from basic to high-end, and support for techs and customers."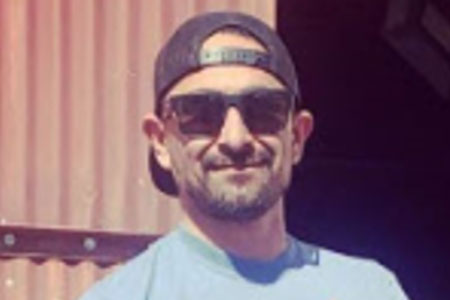 Henry Godina
Company: Pierside Plumbing
Location: Huntington Beach, CA
Experience: 16+ years
Career Goals: Grow and expand along the coast
Favorite Moen Product(s): Moen Posi-Temp shower valve, widespread faucets, showerheads with handheld, Moen 90 Degree
"I've done on-site training at multiple companies for over 15 years. I learn something new every day!"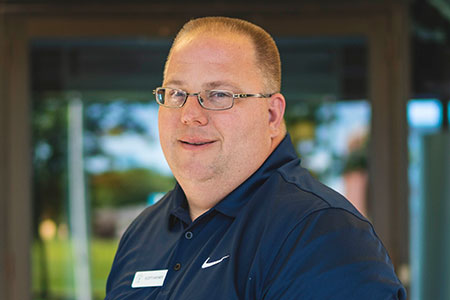 Scott Haymer
Company: Campbell Plumbing
Location: Eastlake, OH
Experience: 25+ years
Career Goals: To make as much money as possible
Favorite Moen Product(s): Any
Scott is a second-generation plumber who participates in ongoing training through trade shows, Facebook groups and continuing education classes.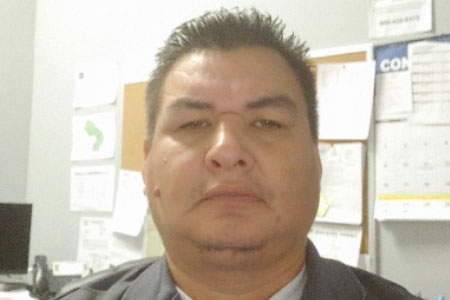 David Justiniano
Company: Done Rite Services
Location: Stafford, VA
Experience: 16+ years
Education: GED  & multiple plumbing certifications
Career Goals: Become District Manager
Favorite Moen Product(s): Faucets
David entered the plumbing field for the earning potential and because he enjoys the work. The majority of his projects are single-family repair and replacements, and Moen is his go-to brand for faucets.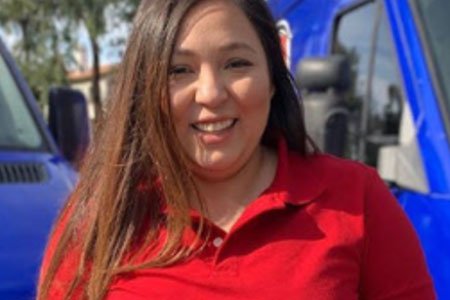 Ninfa Lopez
Company: Ted & Bros. Plumbing
Location: Anaheim, CA
Experience: 8 years
Education: Journeyman License
Career Goals: Specialist in Sewer Technology
Favorite Moen Product(s): Shower valves
"I entered the plumbing field because I lost my banking job and I wanted to try something different. My brother started his plumbing company and I asked him for a job not knowing I was going to fall in love with it and pursue a career in plumbing."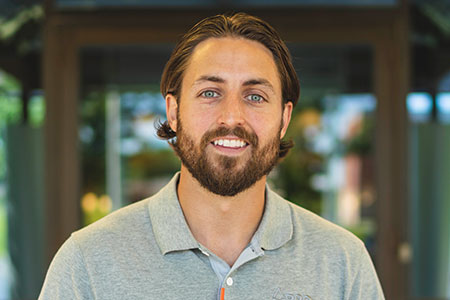 Chris Sbrocco
Company: Pro Service Plumbing
Location: Cleveland, OH
Experience: 18+ years
Education: Master Plumber
Career Goals: Building & scaling, teaching the trade
Favorite Moen Product(s): Posi-Temp shower valves, MotionSense
"The Posi-Temp shower valves seem to be our go-to in any situation. I love the Motion Sense. I get passionate about the ease of use and am considering installing one myself."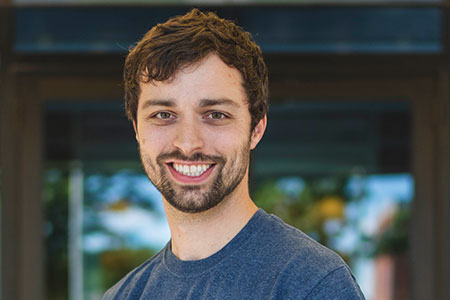 Grant Schlabach
Company: Riceland Flow Care
Location: Orrville, OH
Experience: 8+ years
Education: Bachelor's Degree in Business
Career Goals: Expand business into manufacturing
Favorite Moen Product(s): Posi-Temp valves, 6900 rough valves and Moen tub fillers
Grant grew up in the plumbing business. He followed in his family's footsteps and became a plumber himself because he enjoys the work and opportunity to be a business owner.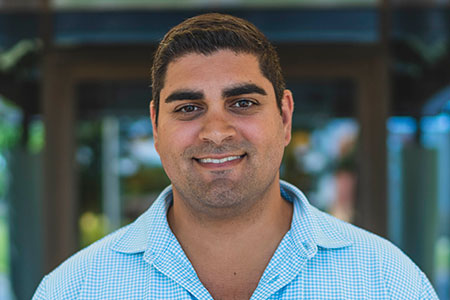 Austin Thompson
Company: Jeff The Plumber
Location: Akron, OH
Experience: 11+ years
Education: Journeyman Plumber with Bachelor of Science in Business
Career Goals: Scale Jeff The Plumber
Favorite Moen Product(s): U By Moen, M-Pact faucets, MotionSense faucets
Austin started his career at Jeff The Plumber at just 12 years old. He became a plumber by following in the footsteps of a family member and because it provides the opportunity to own his own business.