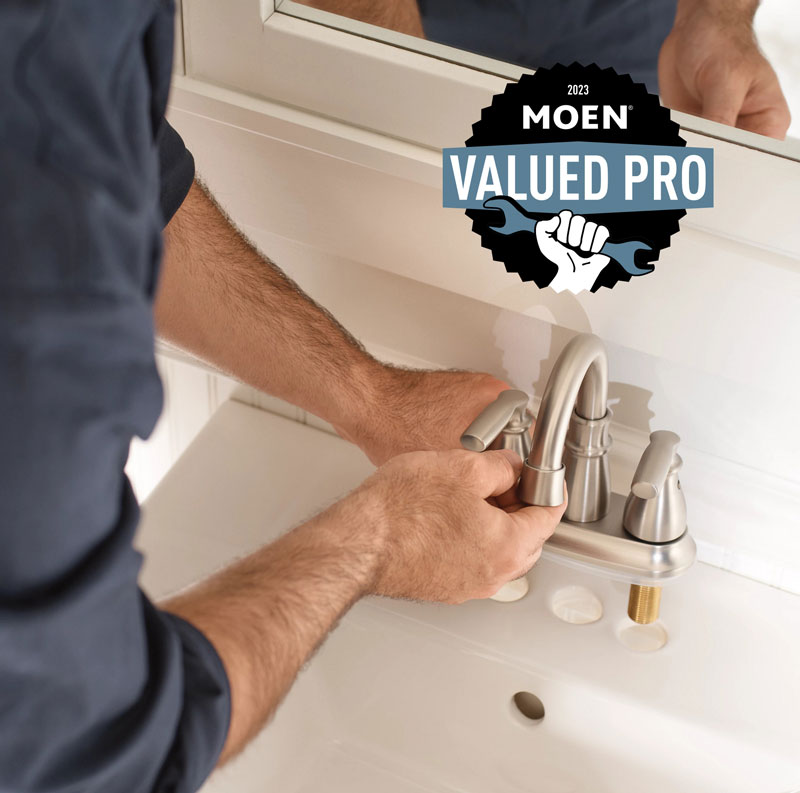 Pros are essential to elevating the experiences consumers have with water in their homes every day. They're risk-takers and are pivotal in identifying new ways to keep water flowing efficiently and successfully. At Moen, we value our relationship with our professional trade leaders — they are the backbone of our industry.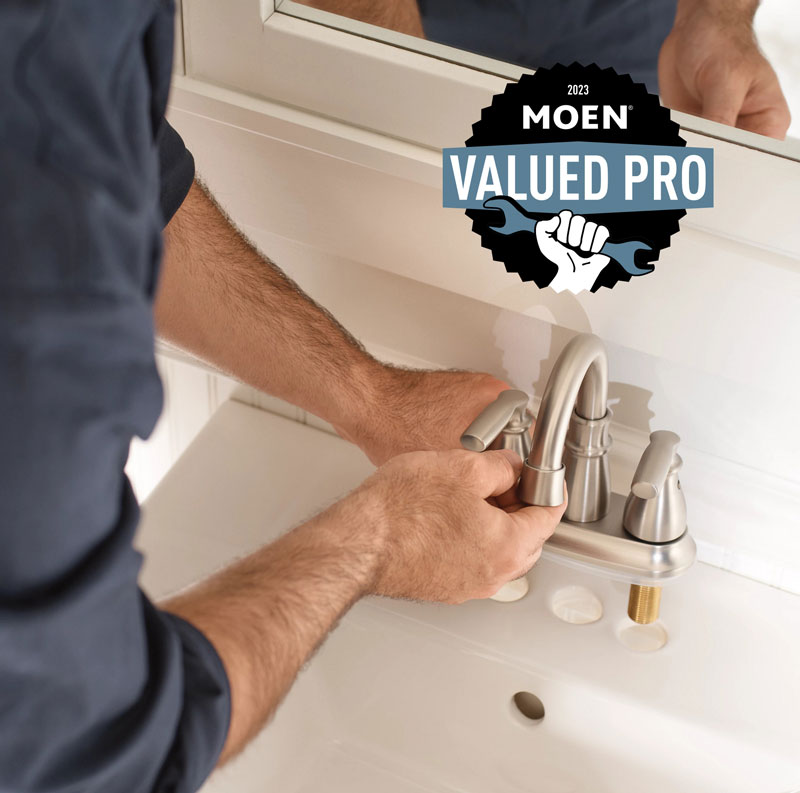 Meet the Quarter 2 Winner
For nearly two decades, Pace Plumbing has provided quality residential plumbing services to Spokane area residents. Their confidence in our brand has allowed them to go to market with competitive pricing while keeping the needs of their customers as a top priority. Owner Kevin Pace knows that choosing Moen provides him with the best overall return on investment and total cost of ownership of his customers. Pace Plumbing has proven to be a great partner for Moen by continuing to pilot new Moen products in the field.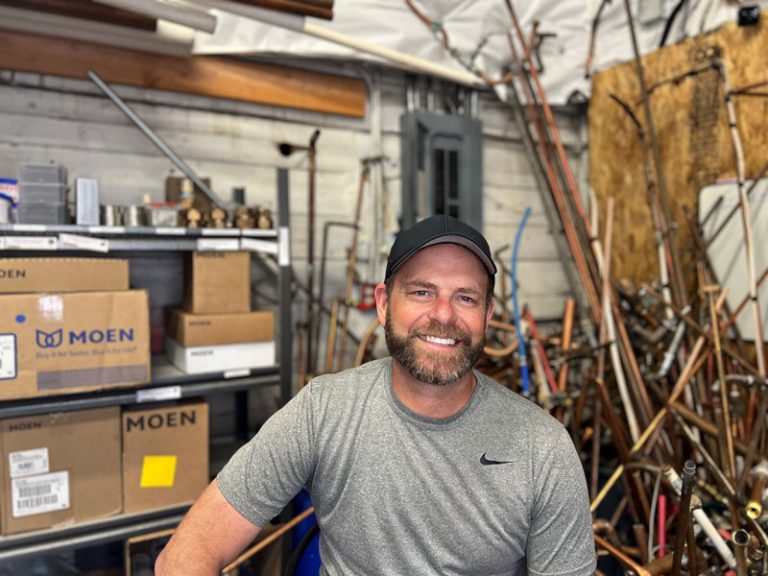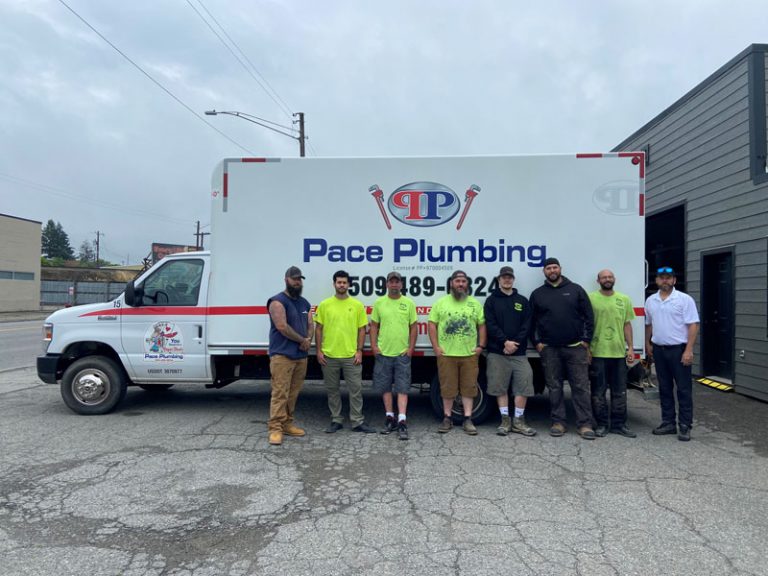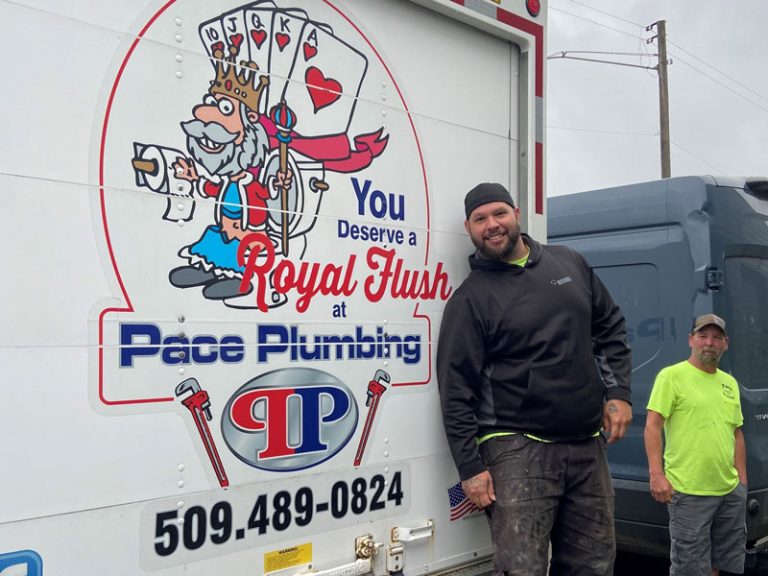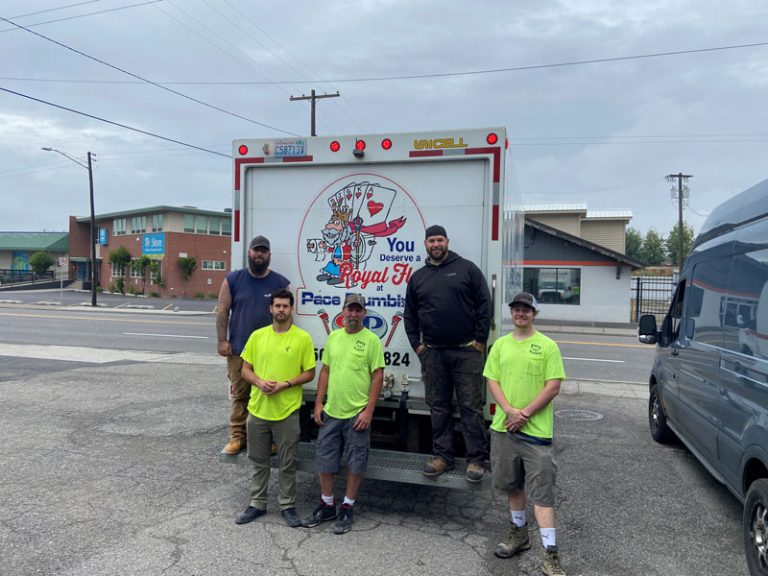 Get to know this quarter's Moen Valued Pro.
Moen Pros Help Make an Impact
Moen strives to be the most durable, reliable, and easy to install brand of faucets. Our Pros help drive consumer innovation needs, influence Moen's engagement with consumers in a meaningful way and help make Moen the most;

MOST INSTALLED
1 in every 3 homes has a Moen valve behind the wall.

MOST TRUSTED
8 year consecutive winner of the LifeStory research most trusted faucet brand.*

MOST RECOGNIZED
Moen is well-recognized with 59% unaided awareness.

MOST EXPERIENCED
34% of the consumer market share.
MOST LOVED BRAND
47% brand loyalty.

MOST DESIRED
52% purchase intent.
Moen received the highest numerical score in the proprietary Lifestory Research 2016 - 2023 America's Most Trusted® Faucet studies. Study results are based on experiences and perceptions of people surveyed. Your experiences may vary. Visit www.lifestoryresearch.com.
Interested in Becoming a Moen Valued Pro?
We are currently accepting new nominations for our next quarter winner until August 16th. If you would like to submit a deserving Pro, we ask that you visit the link below to tell us more about a commendable Pro.
Learn and Earn with Online Training
You and your team can build your skills, knowledge and confidence with online training that's accessible 24/7. More training typically results in higher quality service, greater customer satisfaction and fewer callbacks, which lead to growth for your business. While growing your skills, you can also earn points to redeem for rewards. This includes useful plumbing tools and on-the-job gear from brands like YETI®, Carhartt® and more.